Rarities vol 1 is a UK only release. The track, In the City was written and recorded only by Keith and John. The two rolling stones tracks were recorded becuase of one of the stones' members being arrested. In protest the who decided not to record any new who songs untill they were released. The two songs were released as a single in the UK only. The track 'Mary Anne with the Shaky Hand' is incorrectly listed as being the b-side to 'I Can see for Miles.' It is, rather, a stereo album version of the track from
The Who Sell Out
.
Rarites VOl 2 (aussie release)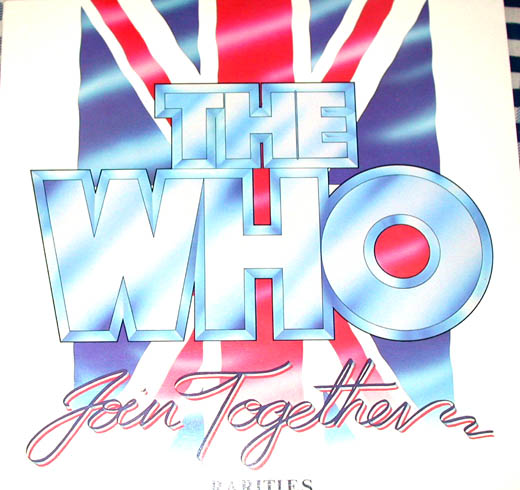 Tracks:
Join together
I don't even know myself
Heaven & Hell
When I was a boy
Let's see action
The relay
Waspman
Here for more
Water
Baby Don't you do it (live)
Number: Spelp10 (UK) and Polydor 2311132 in australia
Label: Polydor
Release: 1982 in AUS and 1983 in UK
Pictured above is the aussie cover, called 'join together rarities' it is the equivalent to rarites vol 2. The vol 2 UK cover is the same as the vol 1 cover...
'Waspman' is by Keith and 'Here for more' is by Roger. All tracks were either singles or b-sides. Either way, a good place to get some great singles and b-sides in one place.