Out in the Street
I Don't Mind
The Goods Gone
La La La Lies
Much to Much
My Generation
The Kids are Alright
Please,Please,Please
It's not True
The Ox
A Legal Matter
Instant Party (Circles)
Released: 1965
Number: Mono: DL 4664 Stereo: DL 74664
Produced by Shel Talmy
Recorded in England

'I Don't Mind' and 'Please,Please, Please' are covers of
tracks by James Brown. This album was created by the fusion of two different styles of recordings; one R&B, the other Pop/Rock

The british version substituted the song 'I'm a man' for 'instant party (circles)'
An excerpt from the notes of the LP:

"1965 will go down as the year of the WHO. It was in January of that year that a Decca recording entitled 'I Can't Explain' captured the musical fancy of the record buying public and became a best seller. The performing personality known simply as the who. Then followed the inevitable question: what is the who, or more precisely, who is the who?...

...We at Decca take great pleasure in presenting, for the first time, England's hottest new group... ...The WHO
My Generation Deluxe on LP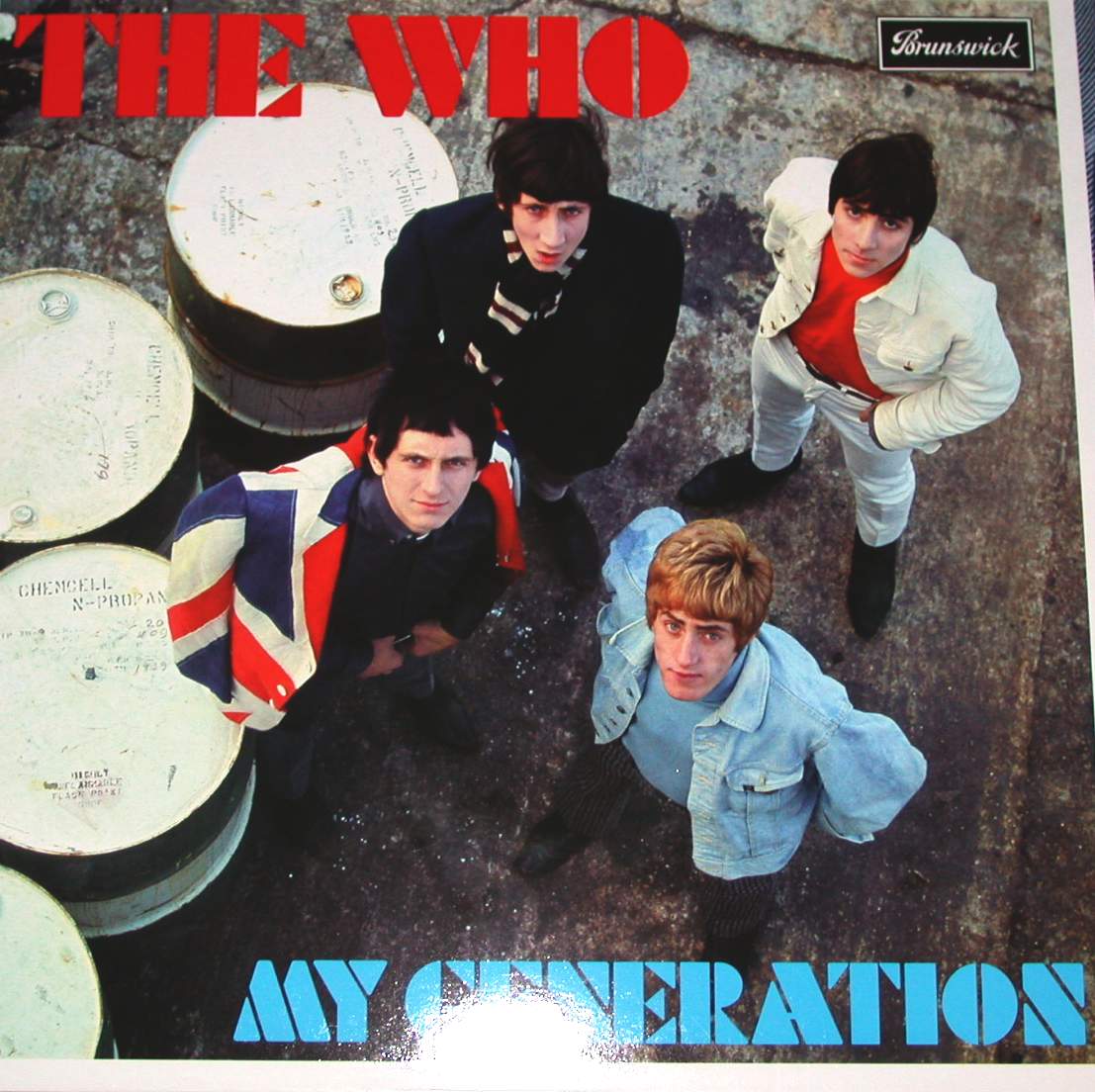 Tracks:
Out in the street
I don't mind
The Goods gone
La-La-La Lies
Much too Much
My Generation
The Kids are alright
Please, Please, Please
It's Not true
I'm a man
A legal matter
The Ox
Circles
I Can't Explain
Bald headed Woman
Daddy Rolling stone
Leaving Here (alternate)
Lubie (come back home)
(Love is like a) Heatwave
Motoring
Anytime you want me
Anyhow, anywhere, anyway (alternate vocals!)
Instant Pary Mixture
I don't mind full version
The Goods gone full
My Generation Instrumental
Anytime you want me a cappella version
Number: 113-981-1
Label: Polydor
Year released: 2002 UK only
The 2LP version is very nice, but only available through the UK. The cd and LP both have lots of great information on them about the album and songs. 'I'm a man' was only released previously on the UK album and
'Two's Missing'
.
Beautifully packaged, the LPs come with one brunswick label and one pink decca label.