I Am the sea
The Real Me
Quadrophenia
Cut My Hair
The Punk Meets the Godfather
I'm One
The Dirty Jobs
Helpless Dancer
Is It In my Head
I've Had Enough
5:15
Sea and Sand
Drowned
Bell Boy
Doctor Jimmy
The Rock
Love, Reign O'er Me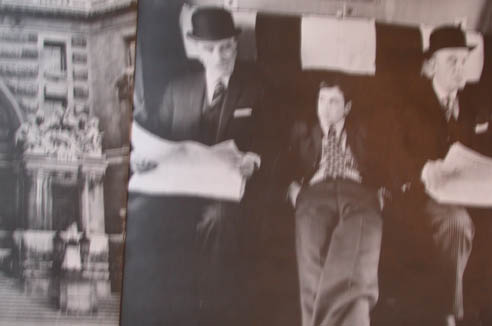 A Huge Book Came with all Original Pressings of Quadrophrenia
Number: MCA2-1004
Released: 1973
Label: Track

This double concept album dealt with a troubled mod teen in the 60's named Jimmy. The original pressing came with a huge book.


The following is an excerpt from the story about Jimmy's life on the inside cover: "I have to go to the phyciatrist every week...He said I changed like the weather...Schizophrenia he called it...I saw the posters go up for a WHO concert...They play Tomaha stuff and R&B...So that's why I'mere...with my life flashing before me.
A tough Guy, A Helpless Dancer
A romantic, is it me for a moment
A bloody lunatic...I'll even carry your bags [Bell Boy]
A beggar, a hypocrite, Love Reign O'er Me
Schizophrenic? I'm a bleeding Quadrophrenic"

Each theme listed above reflects the character of the one member of the who. Pete's Theme is 'Helpless Dancer', Roger's Theme is 'Love Reign O'er Me', Keith's Theme is 'Bell Boy' and John's Theme is 'Is it me'

Quadrophrenia is it's entirety by Pete Townshend
John Entwistle: Bass, Horns, Vocals
Roger Daltrey: Lead Vocals
Keith Moon: Percussion, Vocals
Pete Townshend: Remainder

On the inside-right of the cover:
"'Jimmy' played by Chad. Many thanks to the other kids who helped out.

The WHO wish to thank their road men and the people at 'The kitchen' and EEl Pie... Tahnkes to Richard Barnes, Linden...blah,blah,[this is really there] John Walters

Thank our gracious lord that's over. (Also for rain,sea and much summer thunder)

Except Pete Townshend thanks the who. Again."



Quadrophenia Soundtrack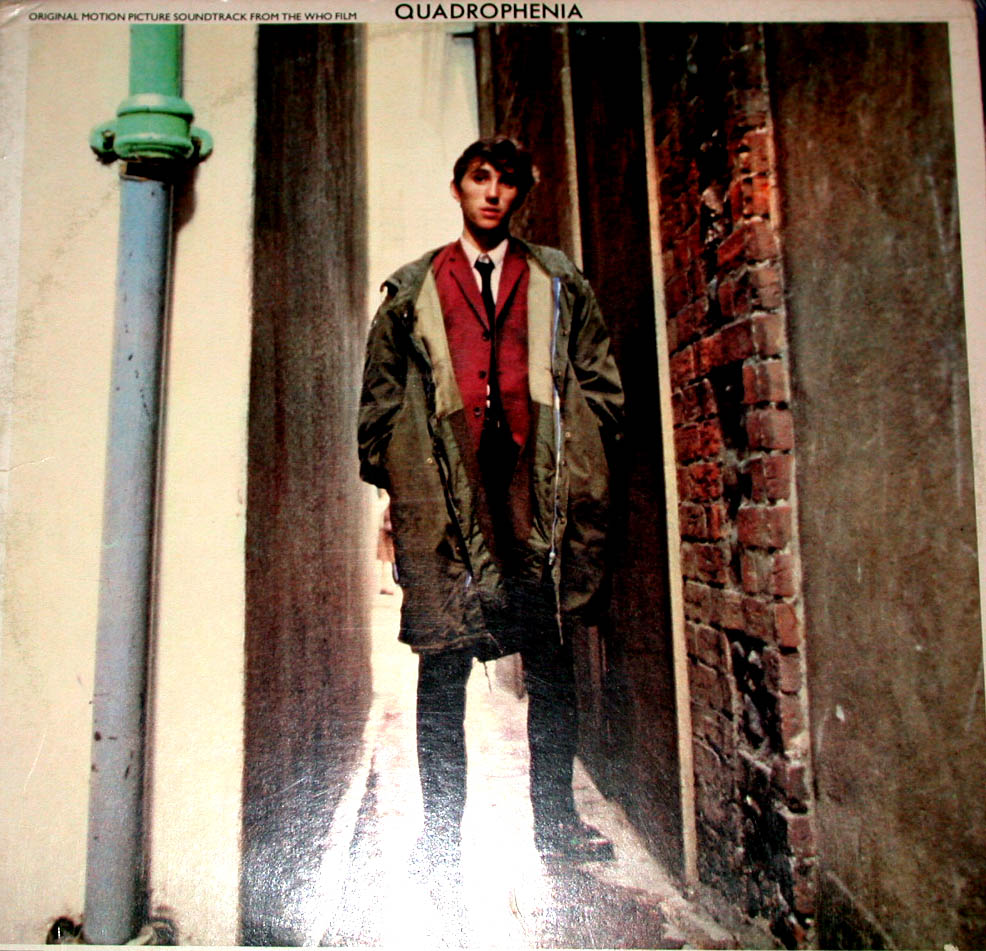 Tracks:
I am the sea
The real me
I'm one
5:15
Love Regin O'er me
Bell Boy
I've had enough
Helpless Dancer
Doctor Jimmy
Zoot Suit- The Hi Numbers (early who)
Hi Hell Sneakers- Cross section
Get out and stay out
Four Faces
Joker James
The Punk and the godfather
Night Train- James Brown
Louie, Louie- The Kingsmen
Green Onions- Booker T and the MG's
Rhythm of the rain- The Cascades
He's so fine- The Chiffons
Be my baby- The Ronnettes
Da Doo Ron Rom- The Crystals
Released: 1979
Label: Polydor
Number: PD2-6235
The movie; called 'Quadrophenia: a way of life' was a mod film based on the life of Jimmy and friends. The bonus tracks by the who were the first sessions recorded with Kenney Jones. The music was probably cut out from the original album. The other tracks by different artists were popular songs of the period. The group 'cross section' was a band that was chosen out of many who auditioned to be a mod band. Roger says that they fit the mod image perfectly, mainly beacuse the 'projected such an innocence'.
Looking for the quadrophenia radio special? Click below to go to: